E6X M5/M6 Engine Tune 2005-2010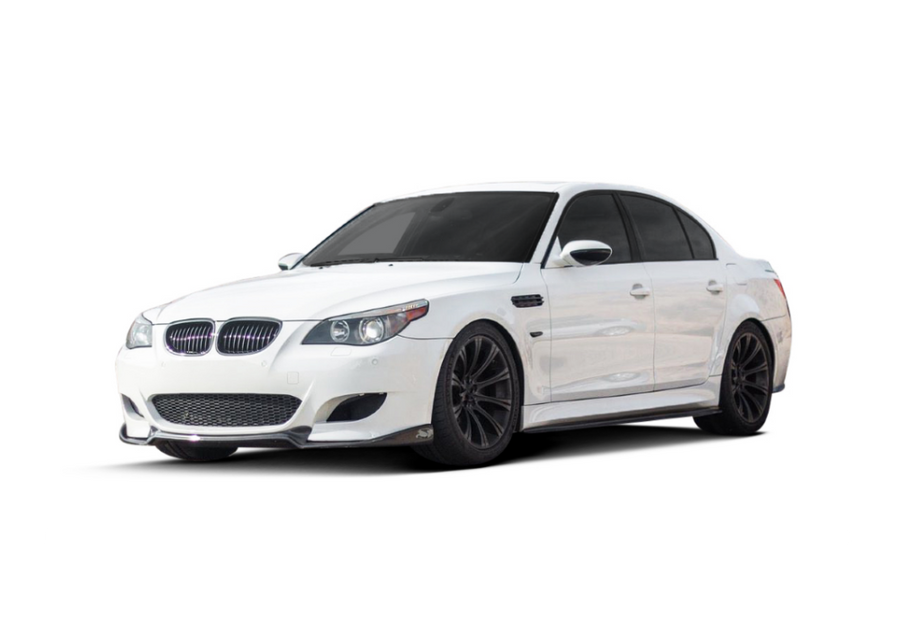 E6X M5/M6 Engine Tune 2005-2010
Regular price $749.00 Sale
Motor tune information:
25-30hp 25-28lbs of torque (on a fully stock vehicle.)
Every motor tune comes with a cable that is mated to your vehicle's VIN.
E60/E63/E64 BMW M5 & M6 Engine Tune for years 2005-2010.
Cable/software:
– Updating factory motor software to the latest version for the life of the vehicle (currently on 160E.)
– Switching between multiple tuning maps with multiple different tuning options. 7min per map switch.
– Returning to stock at any time.
– Valet mode, red line is reduced to 4000RPM with limited power & protection for low octane fuels.
– Diagnosis, the ability to read fault codes from the motor (with description) & clear fault codes on your windows laptop.
– Clear Adaptions.
– ECU recovery for crashed ECUs.
Tuning features/options:
– Optimized torque levels/management
– Optimization of vanos
– Optimized throttle control for non-sport & sport mode (M Mode)
– Servotronics (steering) tuning stiffer steering for better control. (Optional for both sport (m mode) & non sport modes.
– Raised RPM Limiter (optional)
– Speed Limit delete (optional)
– Cold Start Delete (optional)
– Launch control for manual transmission vehicles (optional)
– Ignition timing optimized for octane of fuel (90, 91, 93, 100 and more)
– Reduced red line on cold start
There is no limit to map selections & configurations, for this reason we do not ask what options you like on your map until you receive your tuning equipment. Once you receive your tuning equipment contact alex@alpinemss.com and instructions will be mailed to you on how to select your desired tuning options.
All sales are final. No returns under any circumstances. By adding this to cart you are agreeing to these terms.